How To: Make Your Home Feel Warmer This Fall and Winter
Tuesday, November 4, 2014
As you know by now, we are all about color, texture, warmth and style. Some say, this is our season! We recently came across an article in "Home & Garden" magazine that gave six steps to making your interior space cozier and fall-proof, and wanted to show you examples of how to accomplish these stylish tips. As shown in the list, an easy solution to beating the cold is making your home and space just a little bit warmer with colors, textures, and materials. So bundle up and read below! Six tips from Home and Garden:1. Dress up an already popular interior color, gray, with lighter gray tones, charcoals, and metallic. Our gold metallic cowhide rug and gray block patch pattern hide are good options to add more texture and color variation to your floor. For the bed, a leather textile pillow or a metallic leather square pattern pillow adds a fun and unique touch more so than your everyday pillow.
2. Change out current textiles for warmer colors and textures such as wool and colors of earthy tones like clay red, sandy brown, and moss green. Try out our vintage textiles from Northern Argentina, each has different patterns and vibrant colors. They look amazing used as a throw, blanket or rug. Our gold plush shearling rug, is another way to warm up a cold room.


3. Place throws or blankets in your room rich in fall colors, such as burnt orange, wine burgundy, or chocolate brown. Our alpaca wool herringbone weave throws come in great colors. You can use them on a sofa, chair, or at the foot of a bed. For a warmer throw, our nutria fur throw in rich deep brown comes trimmed in leather and our shearling throw , made of sheared sheep fur cannot be beat for warmth and texture.



4. Switch up textures and materials and try ones such as fur or suede. Our popular Patagonia sheepskin stools are a great, comfortable option for seating and our alpaca fur or suede pillow add a cozy warm feeling to any environment.



5. The glow of a lit candle adds a taste of winter sensation, they can add fall scents and a warm lifting mood. According to the article "Metallic candles can add a sense of luxury." We recommend taking it a step further and checking out our silver candlesticks adorned with natural horn, bone and even ostrich eggs. They are all one-of-a-kind, and besides adding some warmth, they are always noticed and good conversation pieces. Below are our alpaca silver candlesticks with horn and ostrich egg accents.
6. For those of you who have a fireplace, make a statement using buckets or pots to hold the firewood. If you don't have one, you can always place Birchwood inside for decoration. Our colorful ceramic glazed pots are a great complement to the more rustic looking wood.


How's that for color, texture, warmth and style! Guaranteed to take the edge off winter! You my never want to leave your home!

Cheers,
Frank Campanale



Home Share in Gorgeous Designer Homes
Thursday, October 23, 2014
We are inspired by this new innovative concept! Behomm offers an invite-only, curated home swap for the design community. The site lets designers and artists see and stay in over 1,000 inspiration spaces across the globe, buy why…?
Becasue Behomm was founded by passionate home exchange travelers with the idea of making travel easy. They wanted a secure community of friends to be able to share their experiences with, all while making them feasible. But, first they needed a cleanly designed site that brought members together in an easy and efficient way that would also promote the business.
7 of the best places to stay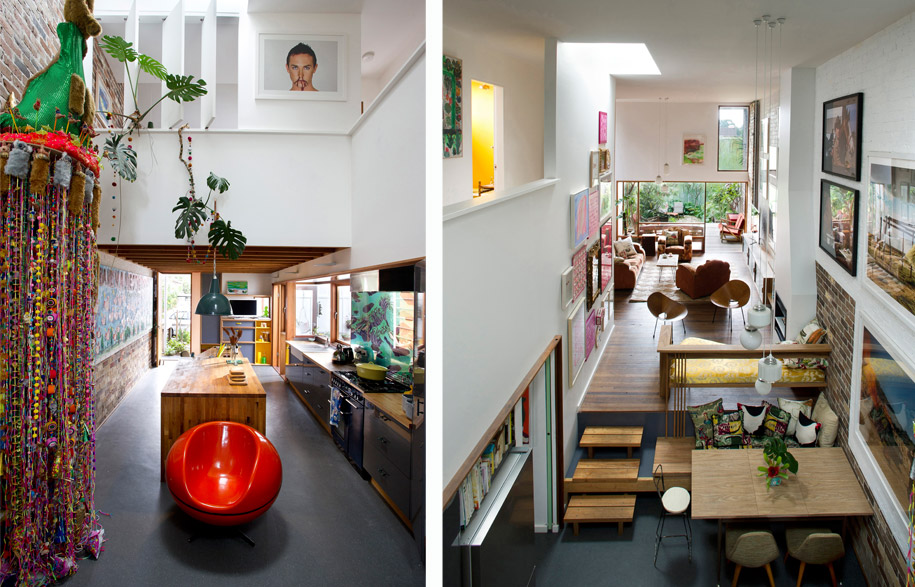 Another great reason to use this community is that 5% of Behomm profits will be donated to Architecture for Humanity!


For more information, see the original article on Dwell or visit Behomm.


Cheers,
Frank Campanale