Getting Experimental with Design
Thursday, October 23, 2014
New Territories refer to the state of making artistry in today's globalized society, a phenomenon that has helped to spur a confluence of art, design, and craft. We examine and explore this trend as we travel through several South America cities.
DFC, Casual Dinnerware (2013), Orange Crush Fiberglass Wall Console (2013), Rosario Mirror (2013) Installation view at ICFF New York, 2013. Courtesy of the artist. Mexico. Photo by David Franco.

Collaborations between small manufacturing operations and craftspersons, artists, and designers demonstrate how the resulting work addresses not only the issues of commodification and production, but also of urbanization, displacement and sustainability.


"I really wanted to focus on young designers, because that's where I saw new dialogue growing out of tradition and legacy." -Lowery Stokes Sims
A number of key themes include the dialogue between contemporary trends and artistic legacies in Latin American art, the use of repurposed materials in strategies of upcycling, the blending of digital and traditional skills, and the reclamation of personal and public space.
Lucia Cuba, Artículo 6, from the series Artículo 6: Narratives of gender, strength and politics (2012-2014) Cotton canvas, thread, digital printing, hand & machine sewing. Courtesy of the artist. Peru. Photo by Erasmo Wong Seoane.

Come explore the exhibition "New Territories: Laboratories for Design, Craft and Art in Latin America," which runs from November 4 through April 6, 2015 at the Museum of Arts and Design in New York and discover the trends of South America.
Check out the Original Article on Dwell
For more information on New Territories visit MadMuseum.org

Cheers,
Frank Campanale
Home Share in Gorgeous Designer Homes
Thursday, October 23, 2014
We are inspired by this new innovative concept! Behomm offers an invite-only, curated home swap for the design community. The site lets designers and artists see and stay in over 1,000 inspiration spaces across the globe, buy why…?
Becasue Behomm was founded by passionate home exchange travelers with the idea of making travel easy. They wanted a secure community of friends to be able to share their experiences with, all while making them feasible. But, first they needed a cleanly designed site that brought members together in an easy and efficient way that would also promote the business.
7 of the best places to stay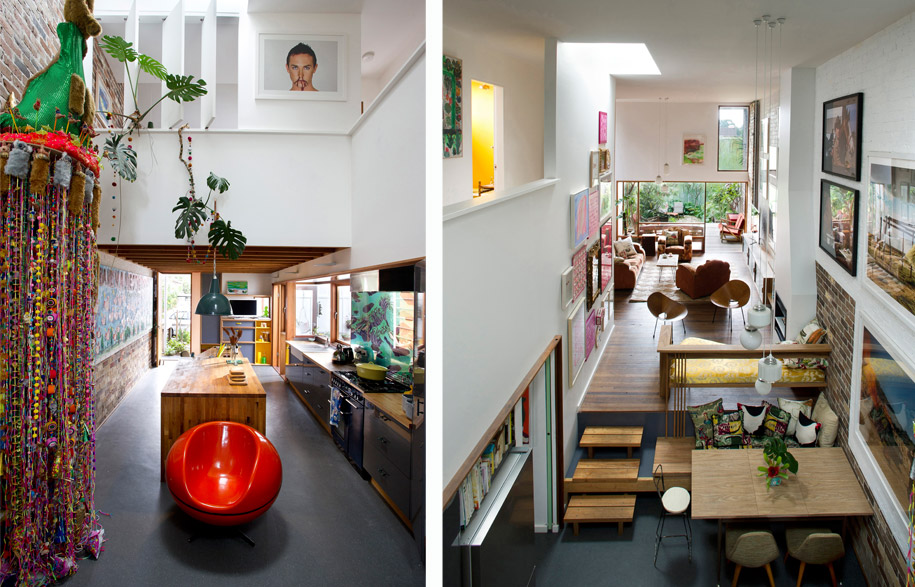 Another great reason to use this community is that 5% of Behomm profits will be donated to Architecture for Humanity!


For more information, see the original article on Dwell or visit Behomm.


Cheers,
Frank Campanale